Item request has been placed!
×
Item request cannot be made.
×
Processing Request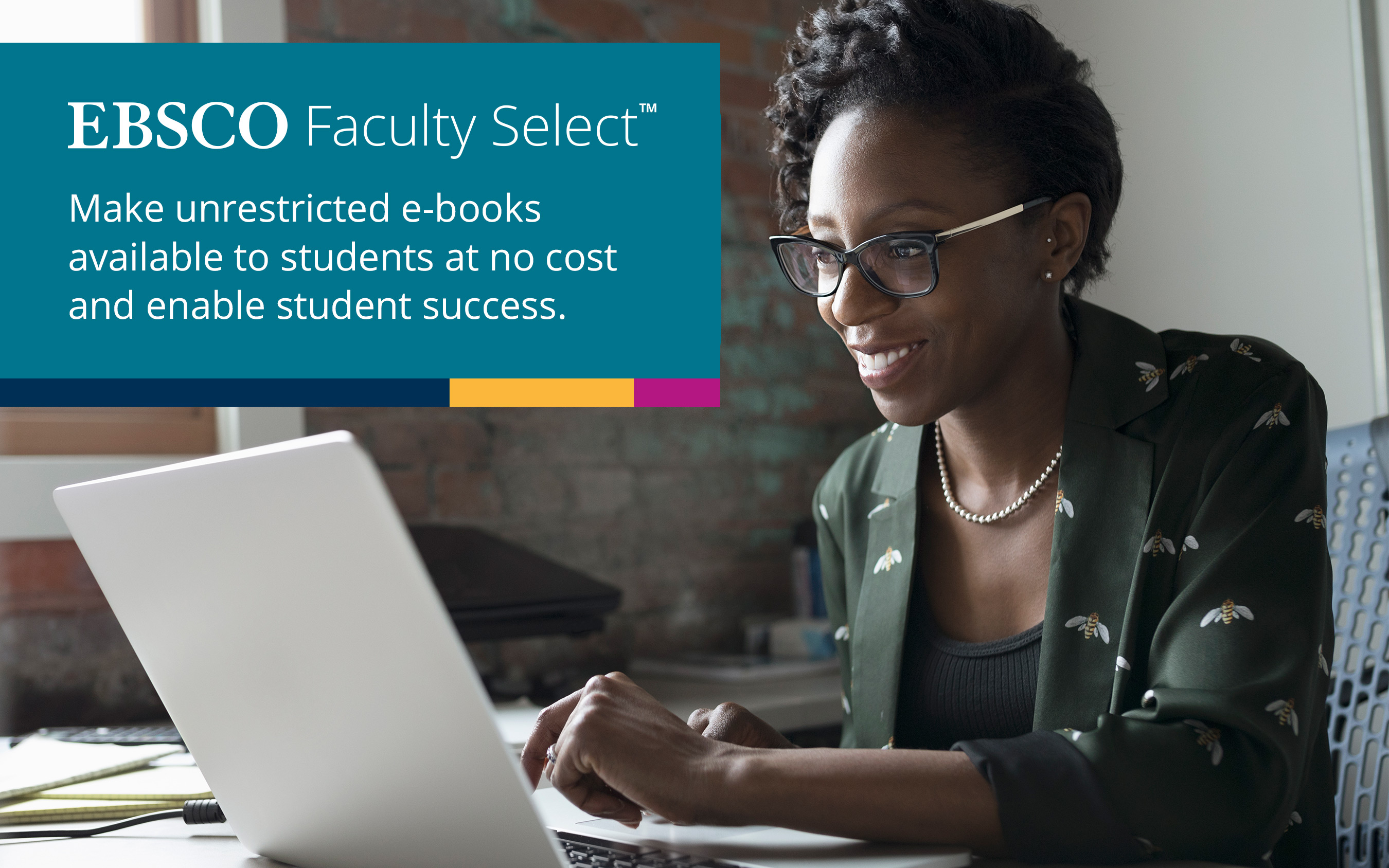 Thank you for your interest in EBSCO Faculty Select. This resource is for Faculty members only.
In order to obtain access to Faculty Select, please contact the librarian  or click on this link.
What is EBSCO Faculty Select?
EBSCO Faculty Select is a customized site that leverages the technology of the EBSCO Discovery Service platform that enables faculty to find and access open educational resource (OER) content, as well as find and request unlimited user DRM-Free eBooks from their library. Note, you do not need to be an EBSCO Discovery Service customer in order to participate in Faculty Select.
What content is included in EBSCO Faculty Select?
EBSCO Faculty Select is made up of two types of records:
eBooks that are available for purchase. These eBooks include EBSCO DRM-free eBooks, plus any of the following optional collections:

EBSCO Unlimited User frontlist eBooks (with DRM protections)
Taylor and Francis DRM-free e-books
Wiley DRM-free e-books
Cambridge DRM-free e-books

Open Textbook metadata and links we've licensed from OER providers, including:

Open Textbook Network
SUNY Open Textbooks
Open BC Textbooks
OAPEN Library
BC Open Textbooks
More are planned.